For those who attended the Industry Day earlier this week, thank you for joining us. For those who didn't, we will be organising a number of different types of engagement activities going forward (and you can see some pictures of the event below).
Purpose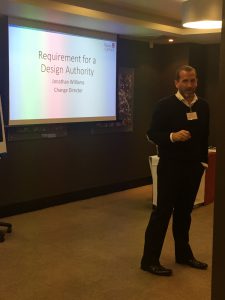 Our goals were to share our reference architecture with all interested industry members, and to increase understanding of our principles and standards. As a result, our supplier community is aware of our technical artefacts, along with our methodology for deriving them.
In Jonathan's latest blog he describes in more detail the reasons why we need a technical architecture and a design governance capability.
For those who want to read more about the Design Authority discovery work and first deliverables, you can find them here.
Feedback
During this week's Industry Day session there were many useful discussions, not least the challenge on living by the aspiration to put the customer first.  It is an exciting time in the States to work with the teams who share this aspiration, and our role is to ensure our combined efforts through solution design and delivery enables this.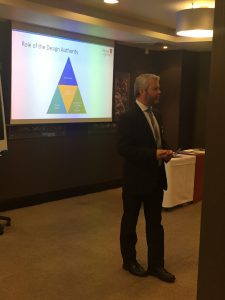 We recognise there is a keenness for greater architectural detail than we provided in this presentation. We will continue to work with our eGov and ISD colleagues on an overarching roadmap for the States of Jersey in the coming weeks. We are expecting to be able to share details of the DA deliverables which form part of this early next year.
We also recognise the desire to be able to view our artefacts more interactively through the SoJ publishing platform. Once available we look forward to open collaboration on each artefact, in line with the UK and other leading digital countries who share their logical architectures.
Additionally, we will be holding more events during 2017 to foster further discussion and understanding. We would welcome feedback on the structure, format and content of these events.
Artefacts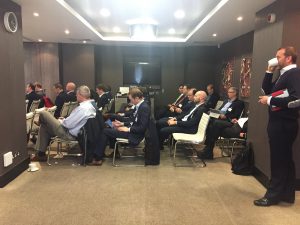 We draw your attention to the documents shared with you upon your registration. They will help reduce your bidding burden in the future, particularly the non-functional requirements template. This will be a significant help in increasing consistency within the States.
Thank you again for your participation. Do not hesitate to contact us via DesignAuthority@gov.je with any questions about our artefacts or feedback on the event.