The beauty and diversity of Jersey's natural environment is key to its appeal as a place to live and through our recent My Jersey survey, thousands of you made it clear that the environment is high on your list of important issues for the Island's future.
More than 50% of you set your future ambition at the highest possible level for these concerns:
Jersey's air is healthy to breathe
The beauty of Jersey's countryside and coast is protected
Jersey's fresh water resources are clean and sustainable
The online survey, which is part of a wider consultation to help shape a long-term vision for the Island, asked people to rate how they feel Jersey is currently performing and where they would like to see the Island in 20 years' time.
Our environment underpins every aspect of our lives; clean air and water, the quality of our home and the appeal and attraction of our surroundings are all vital to our health, well-being and quality of life. Its importance was reflected in the survey results, with the environment featuring heavily in where you think the Island is performing best and worst, and where you would like to see the most change.
At least 70% of people felt positively about the current protection of Jersey's historic buildings and heritage sites, the Island's wildlife and habitats, and the countryside and coast, although they were worried about what the future may hold.
Air quality in Jersey scored highly but people were clearly worried about the perceived impact of farming on the Island's fresh water resources. Looking to the future, Islanders expect our air and fresh water resources to be of the highest quality.
The Island's current response to climate change
Climate change, and secure, affordable and sustainable energy were two issues where you would like to see the most change. The low score for the Island's current response to climate change reflects a perception that Jersey isn't adequately preparing for its impact, or that more information is needed about the threat and Jersey's response. Islanders said:
"We repair after the impacts of climate change but it does not appear we are doing anything to future-proof ourselves."
"As an Island, we should be much, much more concerned about rising sea levels than we are."
"The threat of climate change needs to be a greater priority in the longer-term to secure Jersey's future. This includes better consideration of the effects of global warming on a small island."
The same can be said for sustainable energy – nearly one in seven people said they didn't know how Jersey is currently performing in this area. The comments highlighted popular opinion that Jersey should be doing more to exploit solar, wind and tidal energy opportunities rather than being largely dependent on another jurisdiction for our energy supply.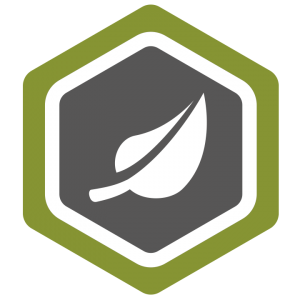 The provision of quality homes and neighbourhoods was also a contentious area. Opinion was divided on where Jersey stands today. Echoing views on affordable housing elsewhere in the survey findings, people commented that home ownership is increasingly out of reach for many people and that this, in turn, means that more people are reliant on the private sector rental market. There was also strong criticism of costs and standards in the housing market for people without residential qualifications. In comparison, the improving quality of social housing was acknowledged and appreciated in your comments.
Future hopes for St Helier
St Helier was another area which divided opinion – 36% of people expressed both positive and negative views on whether the capital is currently a vibrant place where people want to live, spend time and invest.
Comments highlighted how issues such as quality urban design, improved public spaces and better traffic management all represent opportunities to improve the town:
"St Helier is totally spoilt, disjointed, chaotic. Not enough care has been given to developing our own future heritage with architectural designs lifted straight from places in UK."
"Too expensive, no atmosphere and little parking. Where is the live music and entertainment for visitors?"
"St Helier is becoming old and tired, out-of-date and scruffy."
"The Waterfront is an embarrassment."
"Controlling traffic and green spaces are vital in town and preserving what unique character is left."
There were also comments about the future of retail; St Helier becoming a bland copy of other high streets; and a desire for an improved cultural offer to make our town a more interesting to visit. Many people said they felt intimidated by the level of drunkenness in St Helier in the evening and at the weekend.
Interestingly, people's future hopes for St Helier were set at one of the lowest scores, however it still represented one of the larger gaps to close from where Islanders' views on the capital currently stand.
If you want to take a look yourself, the survey results have been published in full online at www.shapingourfuture.gov.je and in paper format, and the 8,000-odd survey comments are available at our open data site www.opendata.gov.je