The Web Services Team and Customer and Local Services have worked together to deliver a new long-term care section on gov.je that aims to make long-term care easier to understand.
About long-term care
The long-term care scheme provides financial support to Jersey residents who need long-term care for the rest of their life, either at home or in a care home.
How much financial support you receive depends on what level of care and support you need and what you can afford to pay.
Customer feedback
We knew from customer feedback that long-term care was difficult to understand.
We wanted to make sure that customers were able to quickly access information about long-term care online and have a really good understanding of:
how to apply
the process they need to follow to join the long-term care scheme
what they may be entitled to financially
what care and support is available to them and their carers
We've worked hard to bring all this information together in a simple and concise way for our customers.
What's new
The new section on gov.je includes:
simple and clear language
easy navigation and a clear layout
information on how to apply
an online checklist to help you identify what financial support is available to you
detailed information on the financial support routes available
helpful information about care providers and support for carers
Take a look at the new long-term care website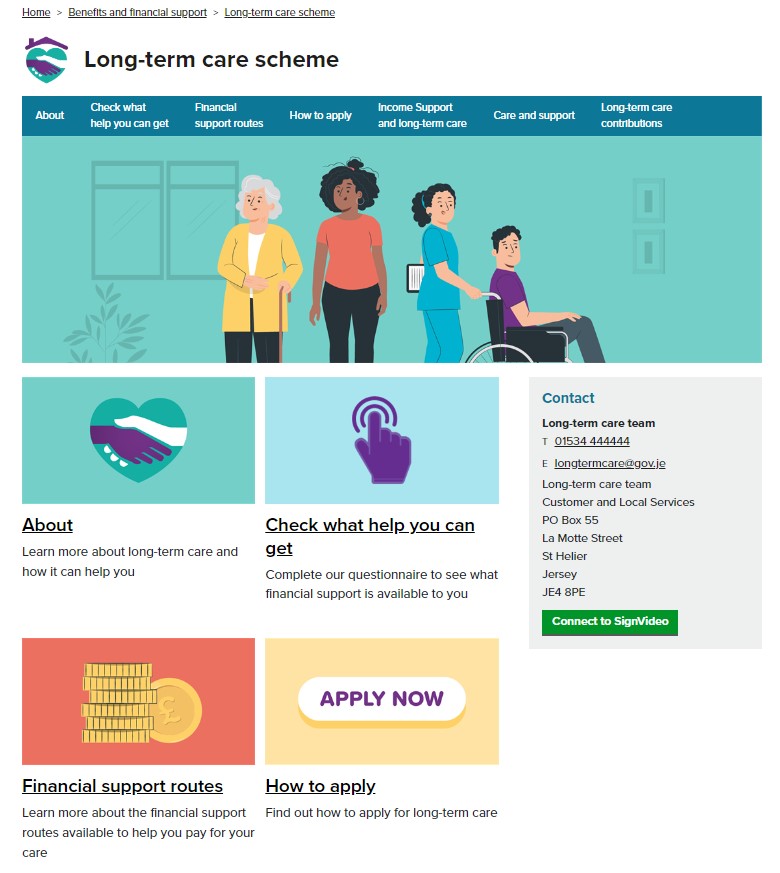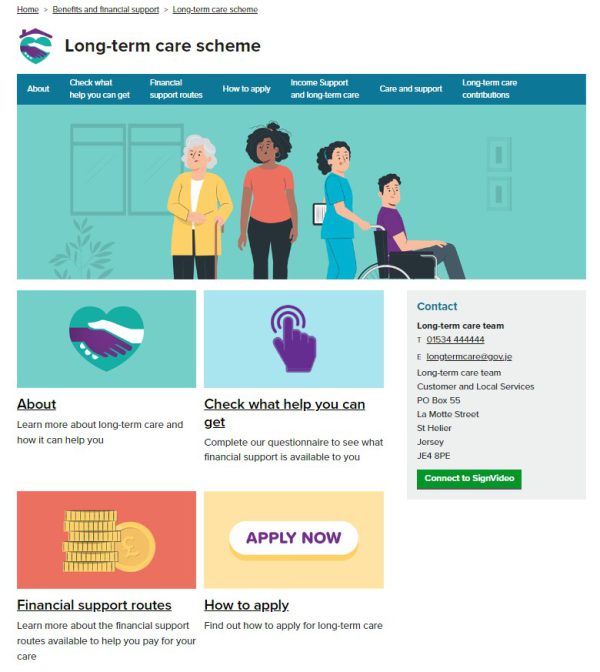 Next steps
Our next steps include:
providing an easy read version of long-term care information
adding in some helpful videos
We hope that this helps our customers to understand what can be a complex subject and empowers them with the knowledge they need to make big decisions about their care.
If you have any feedback about the new website, we'd love to hear from you.
Contact us at digital@gov.je