The Government's micro-grant scheme, Connect Me: Connecting our Communities supports projects across the island who are looking to establish or expand to improve the mental or physical health of Islanders. One of the initiatives that benefitted from a micro-grant last year was MacMillian Jersey.
Read below about the difference this grant will make to MacMillian Jersey.
We have probably all passed by The Lounge for MacMillan Jersey, the charity book cafe on Burrard Street in St Helier. A place where you can cosy up with a coffee, safe in the knowledge you are helping support Islanders and raising awareness of the work MacMillan Jersey do; providing emotional, practical and wellbeing support for anyone affected by cancer here in Jersey.
That is the patient, their family, friends, and work colleagues. They also have a beautiful drop-in centre located at Suite 2.13, The Lido Medical Centre, comprising quiet rooms, offices, and a therapy room.
However, they don't have any outdoor space, something they realised during the pandemic that allowed people to come together in an entirely different way whilst shielding. One where they could connect with nature whilst getting some physical exercise, which had a positive impact on their service user's mental health and wellbeing.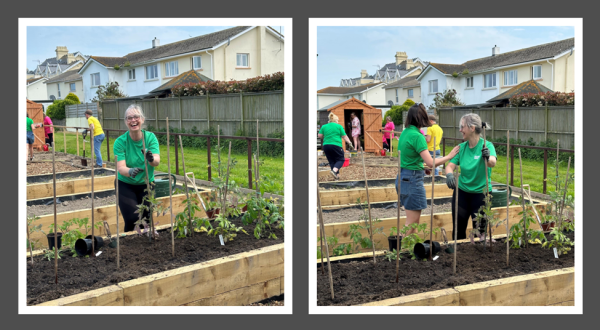 To this end MacMillan Jersey acquired an allotment in St Clement, which they have been able to start planting thanks to the support awarded to the charity through the Connect Me: Connecting our Communities Grant Scheme. This Government of Jersey initiative provides grants of up to £5,000 for projects which will increase opportunities for Jersey residents to participate in arts or physical activities for wellbeing.

Having planted their first crops, MacMillan Jersey, who by their own admission, aren't the greenest fingered bunch need your help. Whether you're the owner of the greenest fingers in Jersey, or you have an unexplored interest in gardening, MacMillan Jersey would love to hear from you as they're going to need many hands, green or not, to help them keep their garden growing.
They've already got the garden planning in hand thanks to the guidance of an incredible lady called Louise but they're also keen to find people to help them with staying on top of their weeding schedule.

The allotment is hoped to provide not only a space for people to go to if they need a place to meet or have some time alone to reflect but it's also expected to provide them with fresh fruit and vegetables that they can harvest and sell from The Lounge on Burrard Street.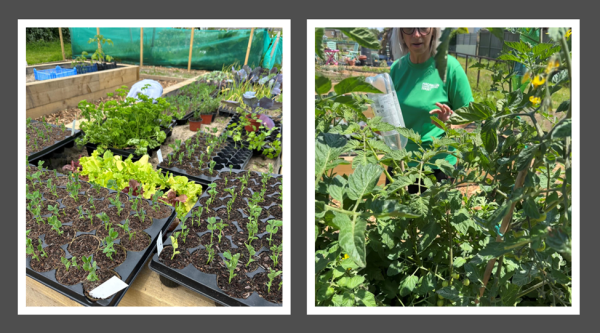 The MacMillan Jersey Allotment will be open to all those affected by cancer in Jersey, and they'd also like to engage with other cancer charities to encourage their service users to use the space. A cancer experience can challenge one's physical exercise, so something light and outdoors such as gardening is a great way to transition people back into the world of physical exercise.
Gardening is also a very creative activity and users will be encouraged to use their own creativity to make the space their own. Making them feel more comfortable and at ease.

It's staggering to believe that it's statistically expected one in every two people will receive a cancer diagnosis at some time during their lives. The increase in this number is mainly because people are living longer. But it means nearly all of us will be affected by cancer in our lifetimes and thankfully for us here in Jersey, support through that diagnosis and beyond isn't far away.

The tranquil space in St Clement is shaping up to be a fantastic place for people to either take a moment alone or to work with others and it's fantastic to see the positive impact the grant funding has had already.

The scheme, which is administered by Customer and Local Services (CLS) and uses funds allocated from the Social Recovery Fund, a fund established by the Government of Jersey to address the effects of COVID-19 and related isolation on the physical and mental health of Islanders.
The grant awarded to MacMillan Jersey is one of 45 different projects which have been supported by the scheme since being set up in 2022. The latest applications for the next round of funding are currently being reviewed and we are looking forward to sharing more stories of those who have been awarded micro grants.