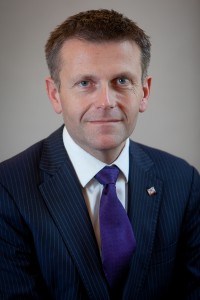 The Innovation Review, launched in September last year, was designed to open a number of new chapters. It allows us to consider why we have succeeded in the past, to learn how we can improve on the present, and to be optimistic about our potential.
Implementing the recommendations could make a meaningful difference to jobs and growth. I have promised the report's author, Tera Allas, and the highly engaged audience who attended the presentation, that this report will not gather dust.
The Innovation Review team comprises our Chief Economic Adviser, the Deputy Chief Executive of the Economic Development, Tourism, Sport and Culture Department, our Economist and our Policy Adviser for Digital Strategy. They have provided an update for Q1 2016, which shows some clear themes starting to emerge:
Money: boosting spending on innovation is essential for funding early stage ideas.
In response to recommendations 1, 2 and 5, Jersey Business and Digital Jersey are discussing a funding mechanism that could provide small amounts of support for start-ups and existing firms. Options include working with the private sector to provide a grant-funding scheme or a matched funding scheme. The Innovation Review team are also finalising terms of reference for a review of the effectiveness of the Jersey Innovation Fund.
Business environment: in response to recommendations 3, 8, 10 and 30, Jersey Business will be redeveloping their website to sign-post all funding and finance options in Jersey. It will also include updated business support information, with a new focus on Data Protection. Jersey Business' website will also direct users to Skills Development information, including entrepreneurship training, leadership guidance and management skills development. As part of recommendation 21, Jersey Business has made Digital Skills and Leadership qualities a theme at Enterprise Week 2016 as a first step in their plan for celebrating innovative firms in Jersey.
Knowledge: innovation needs to access a stock of ideas, expertise and collaboration. Digital Jersey's 2016 strategy focuses on meeting the recommendations of the Innovation Review, including driving forward recommendations 18, 19 and 29 as they have identified the sub-sectors where they believe Jersey can have a genuine competitive advantage. Digital Jersey will develop a clear roadmap for their development and for using Jersey as a testbed for ideas.
Government has had initial discussions with Innovate UK (recommendation 17), with a view to Jersey companies being able to access some of the successful support programme they provide. One such programme is the expanding Catapult Centres programme, and Digital Jersey have already started forging links with the Digital Catapult.
Talent: The Population Office (recommendations 12, 13, 14) will soon be providing a quota of permissions to support attracting prospective inward investors. The Population Office has also engaged with Digital Jersey and Jersey Business as these organisations can help ensure targeted migration. Quarterly statistics are now being published showing permissions by sector, and from next quarter we will begin publishing statistics on turnaround times for processing applications for staff and for starting a business. The latter process is due to move online later this year.
Success in this important area makes us more likely to be able to deliver the jobs, growth and productivity our economy needs. Innovation across all sectors should be at the top of boards' and business owners' agendas.
The role of the report is to explain why innovation matters and we are doing everything we can to spark the innovative Jersey spirit.
This is a summary of some of the work currently underway. Full updates on the other areas including connectivity, regulatory framework and intellectual property, are available in the Action Plan, which is being updated regularly as implementation progresses (see link below).
Jersey Innovation Review: action plan