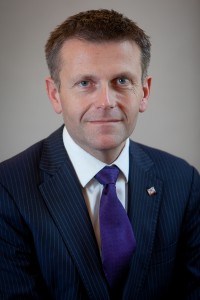 Earlier this month saw the publication of the Jersey Innovation Review. It was undertaken by Tera Allas, an acclaimed international expert in innovation policy, and is a comprehensive piece of work that is already proving to be highly influential as we start to ramp up our policy efforts in this area.
The review made a number of recommendations, which broadly fit into three categories:
take decisive action to reduce the actual and perceived costs of regulation
strengthen existing innovation initiatives
facilitate international collaboration in knowledge and talent exchange by funding access to collaborative programmes elsewhere or by building links with research centres.
The report can be a game-changer for Jersey, but success – which is about boosting our economic growth – lies in the implementation. We must start now if we are serious about releasing Jersey's innovative potential.
The report has received a warm reception from all sectors of the local business community, including Finance and the growing Jersey technology sector. I have been greatly encouraged by the many messages welcoming the report and supporting its recommendations.
Review of innovation in Jersey
Implementation
No time is being wasted in taking forward the recommendations. As innovation policy is transferred to the heart of government this will ensure that implementation of the report has a clear political focus at the centre of government. With the the full support of the Chief Minister and the Council of Ministers we can achieve great things for innovation.
I am working to bolster the structures and resources within government to take forward this vital area of policy, in line with the report's recommendations. This will require coordination across a number of States departments, with delivery partners and with the private sector.
I have already been assured of support from a number of important players, including Digital Jersey, Jersey Business, Visit Jersey and Jersey Finance. I look forward to working with them as we move to implementation.
All sectors have to think differently to raise our collective game. This report is a wake-up call, highlighting the things we need to do to grow our economy for the future. I cannot stress enough how important I believe this to be for Jersey's future.
Events like Jersey's first global FinTech conference next month show that we are serious about creating innovative clusters in Jersey and Tera's recommendations will help us to step up our efforts.
Action plan
This is just the start as we prepare a detailed Action Plan which will be published with key targets and clear timelines. I will be personally tracking our performance against this to ensure that government delivers what is needed.
Jersey, as an island, has punched well above its weight in the past. Today we have very secure foundations and strong public finances. We are seeing clear signs that the economy has returned to growth and unlike most places around the world we are planning for the inevitable changes to our spending that are prompted by an ageing society.
That is seen by some as a problem. I don't believe it is. We have the opportunity to stay ahead and look to a future that builds on our long tradition of creativity. At the heart of that future is innovation.