The Government of Jersey, in partnership with the Département d'Ille-et-Vilaine in France, is launching a fantastic residency programme that will allow one talented artist to work closely with a class of French students in a collège (French secondary school) located in the picturesque region of St Malo.
This residency offers an unparalleled chance for Jersey-based artists to work within a French collège, sparking creativity and dialogue in young minds. The selected artist will deliver a transformative journey for a class of French students, all the while honing their own artistic processes.
During the residency, you will have the chance to witness the transformative power of creativity in action. As you guide and collaborate with young students during their artistic journey, you'll not only impact their perspectives but also gain a fresh perspective on your craft. The experiences of previous residencies at Vitré and Bain-de-Bretagne 'collèges' have shown the undeniable influence of artists in education, and this is your chance to be part of a beneficial and symbiotic exchange.
Besides the opportunity to impact young lives through art, this residency also presents a chance for the selected artist to explore the rich cultural tapestry of Ille-et-Vilaine, a region known for its vibrant arts and history. Working alongside French students and educators will undoubtedly foster meaningful cross-cultural connections, enriching both the artist's and the students' understanding of each other's worlds.
Beyond the intrinsic rewards of inspiring the next generation, you'll also be compensated for your time, and the Government of Jersey will cover your ferry travels to St Malo. Rest assured, your commitment will be acknowledged and appreciated.
Criteria for applying
We're looking for artists who are:
currently based in Jersey
practising any form of art
aged 18 or above
It's preferable if you:
are able to speak and write in French (if the chosen applicant is unable to speak and write in French, this residency may be facilitated in English)
have previous work experience with children
If you're the chosen applicant, you will need to provide a DBS check.
To register your interest, email creativeisland@gov.je with a PDF of the following information in the order provided below. It must have your:
CV (1 page maximum)
cover letter (1 page maximum)
portfolio (5 pages maximum)
level of French and of any previous experience you have working with children.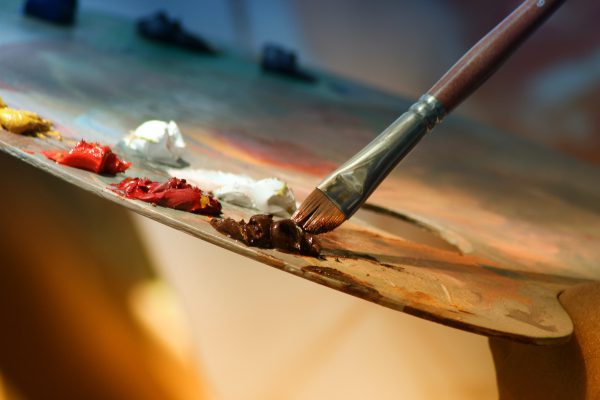 The story behind the initiative
It's been an exciting journey since October 2022 when we first discovered the wonderful Ille-et-Vilaine collège residency during Government of Jersey's visit (with the Arts Culture and Heritage Team and Deputy Kirsten Morel, the Minister for Economic Development, Tourism, Sport and Culture) of Département d'Ille-et-Vilaine.
A seed was planted in our minds, one that we believed could bloom into a fulfilling collaboration for Jersey artists and French students alike.
In May 2023, our interest was reciprocated warmly by the Vice President of Ille-et-Vilaine in charge of Culture, Denez Marchand, and by 3 July we were able to launch an Open Call for our local artists. This has been shared with our CIP (Creative Island Partnership) mailing list.
Now that Le French Festival is over, we are pushing it on social media to reach out to a broader community and hope you are reading this blog post because you have seen it advertised!
Now, let's fast forward to the future.
The Open Call closes on 10 August 2023, after which a pre-selection of candidates will take place between 11 and 14 August.
The shortlisted artists' files will be shared with Ille-et-Vilaine by 18 August 2023.
From September to October 2023, Ille-et-Vilaine will introduce the selected artists to interested collèges.
The chosen artist and collège will connect, initially online and then in person, to shape the residency together. Once all details are agreed upon, a contract will be signed, paving the way for the residency to begin between March and June 2024.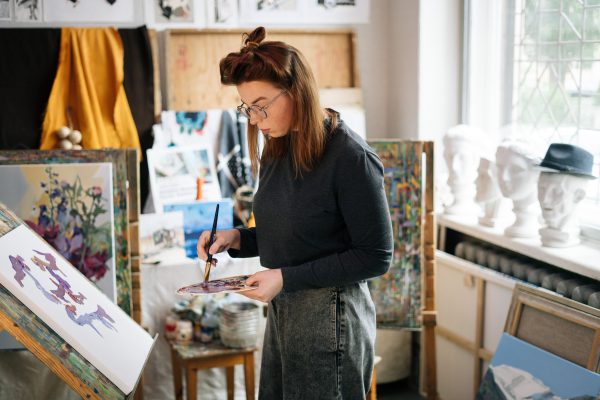 Why is this so good?
If you've ever wanted to make a tangible difference through your art, this is the moment to seize. As Albert Einstein once said, "Creativity is contagious, pass it on." And what better place to pass it on than in a classroom full of young, eager minds?
To apply for this unique artistic residency, find more about the program in our Open Call on gov.je/ArtsOpportunities and submit your application today!
Your artistic journey awaits, and with it, the chance to inspire, create, and leave a lasting impact on the lives of young minds.
So, why hesitate? Art can shape and illuminate life in ways nothing else can. Apply for this residency and experience the magic first-hand. This is your chance to inspire, create, and make a tangible difference.
We look forward to witnessing the incredible works of art and profound connections that will undoubtedly emerge from this inspiring initiative.