Le 14 Juillet 1789, a date deeply etched in the minds of the French, and from a very young age! It is not only a bank holiday, or an extra day off work, but a day of genuine celebration that isn't taken for granted.
Bastille Day holds a special place in our hearts, it's not a family holiday but a day celebrated with the community. Parties fill the capital, cities, and the smallest of villages where you'll find French music, dancing, good food, and wine (bien sûr), all topped with tremendous fireworks.
Like how you would watch the Queen's speech on Christmas Day, with us it is in the morning of the 14th that you usually spend watching tv of the live military parade on the iconic Champs-Élysées. This is called défilé du 14 Juillet.
Bastille Day is not a glamorous event – it has the feel of a nationwide street party, where joyous strangers come together. It's a party of the people, for the people, it's the spirit of Liberty, Equality, Fraternity.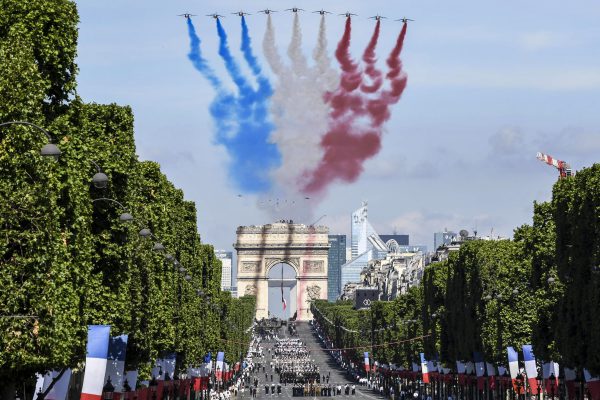 Liberté, Egalité, Fraternité
The French Revolution signified a new age to France, which stemmed the foundations of France: Liberty, Equality, Fraternity. As I was writing this article, it prompted me to ask a few people my age in Jersey about their knowledge on the meaning of Liberté, Egalité, Fraternité – and I was quite shocked to find out that the majority hadn't heard about this, so I thought I'd add in a few extra facts. These words are regarded as the most famous words in France. It is the motto of the French Republic: Men and women are born and remain free and equal in rights. Social distinctions may be founded only upon the common good. You will find it almost everywhere, it forms part of the government logo, it's on official documentation, engraved on buildings, and is also found on coins (French francs in the past and euros today).
"Oh, so you speak French!"
Le French Festival
I've never felt like I was 100% French, even though I spent all my life there, albeit speaking English at home, with parents from Zimbabwe and UK. But, these last few days may have made me realise that I'm more French than I thought. I realised this whilst working on Le French Festival, a festival in honour of Bastille Day and organised by a number of volunteers and entities including Alliance Française and Maison de la Normandie et de la Manche. This year, the event was promoted by the Creative Island Partnership (also known as @JerseyCreates on social media) which has been established by the Government as a forum for individuals interested in working together to deliver the objectives of the Arts Strategy.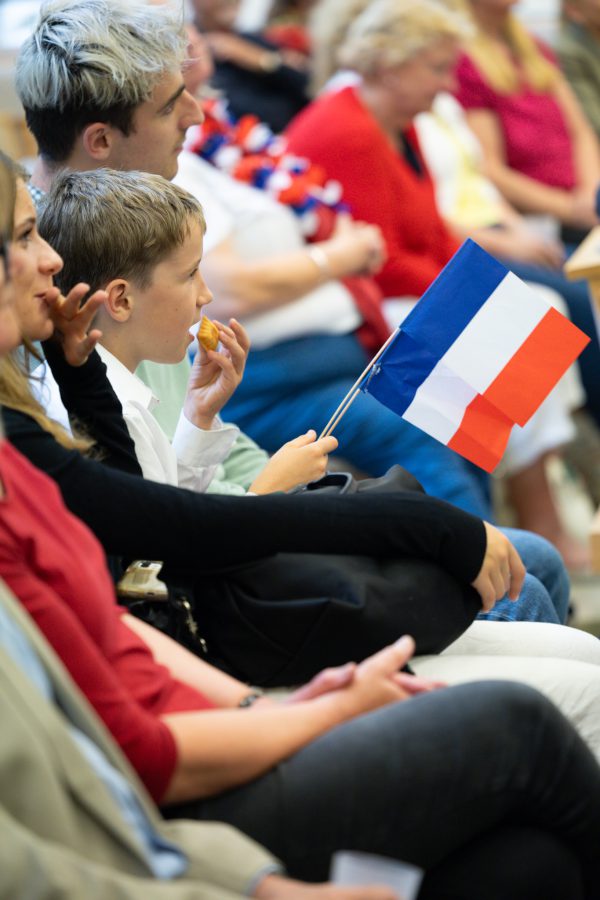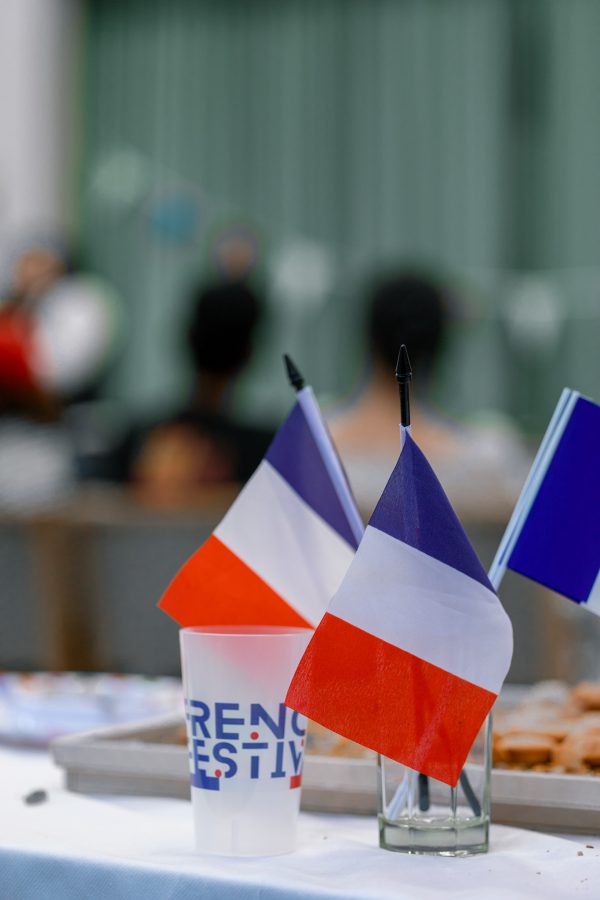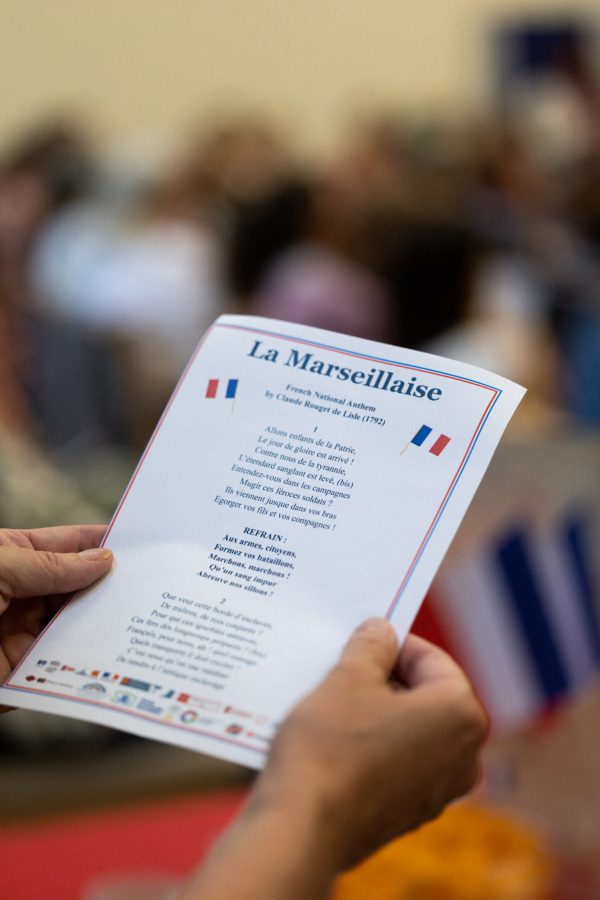 Story-telling: Leveraging social media and engaging content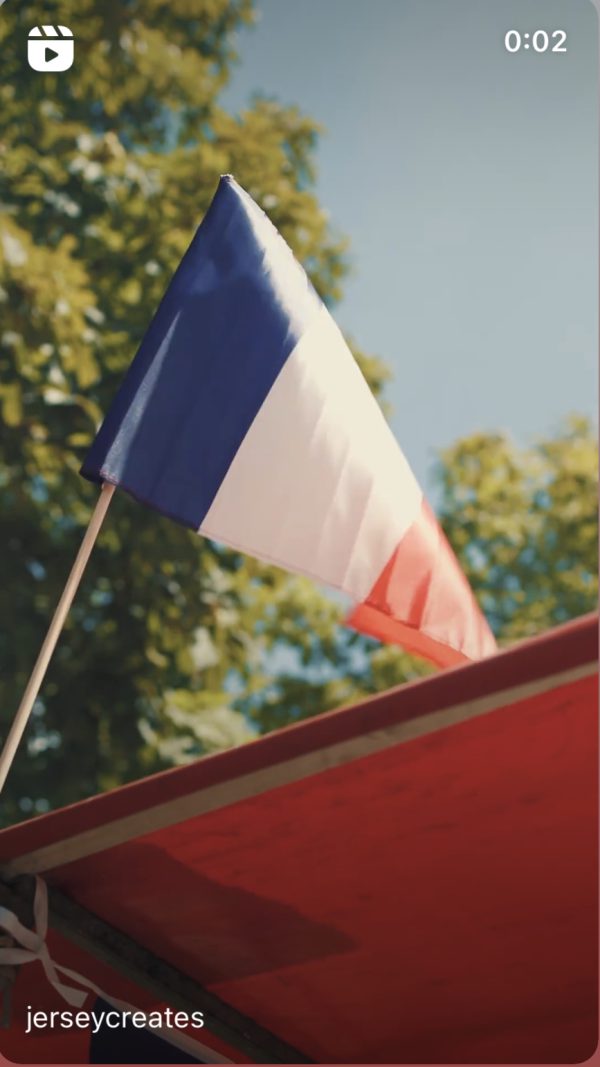 My part in this was to promote the festival using effective visual communications, all whilst adding a French touch to the marketing and social media, using the in-house team at The Studio to raise awareness of this cultural event, tell the story of Bastille Day, and promote the French artists who came over. These initiatives also help strengthen our relationships with France and show how we value and support artists coming over. Leveraging our content but also our relationships across ALOs such as Visit Jersey.
(Instagram reel, ASMR, produced by The Studio)
I thoroughly enjoyed the experience! Whilst we were out filming for content and taking pictures of the French market, Anaïs, from the Alliance Française looked at me pleasantly surprised "Oh, but you speak French!" like they had just recruited another team member – I hadn't noticed my brain make the switch, surrounded by market stalls, French speakers, cheese, I automatically went into French mode – and I kept doing this throughout the festival.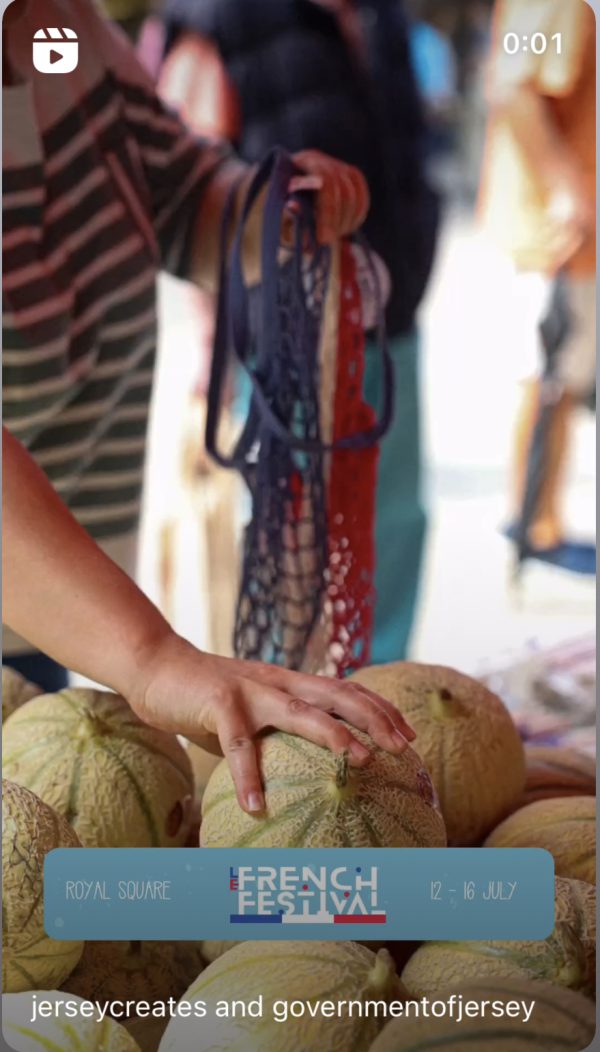 (Instagram reels produced by The Studio)
However, the festival was not only about the Royal Square, several community-led events were taking place, including the inter-Parish Pétanque tournament! It's always a pleasant surprise to see Islanders of all ages keeping active and getting competitive.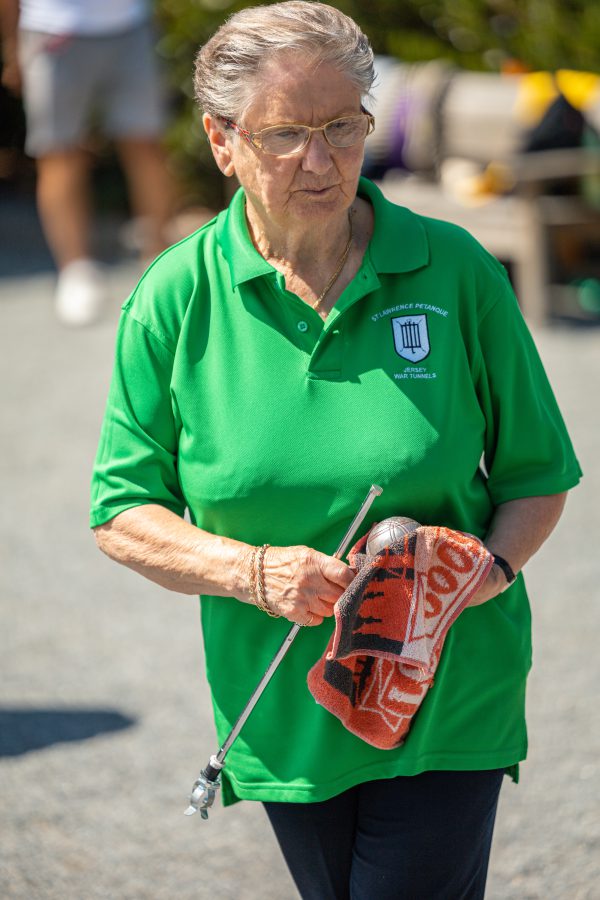 Familiar territory
These last few days, the Royal Square felt like a familiar place. Despite the rain, the Bastille Day celebrations went along with a few last-minute re-arrangements, as depicted above, everyone was joyous, and the spirit of Bastille Day was definitely around. There were crowds, conversations with strangers, music, lovely cheese and wine from the market and of course – dancing. Around 8:45pm, after the ceremonial speeches and singing of the Marseillaise, the crowd followed the beats coming from the Royal Square, the local French music-producer, DJ Stefunk, was set up and ready for the final part of the celebrations. Everyone danced and sang along to the French classics. In France, there can be no party without Claude Francois – When I was younger, I didn't understand why the crowds would automatically go wild every time a song of his came on.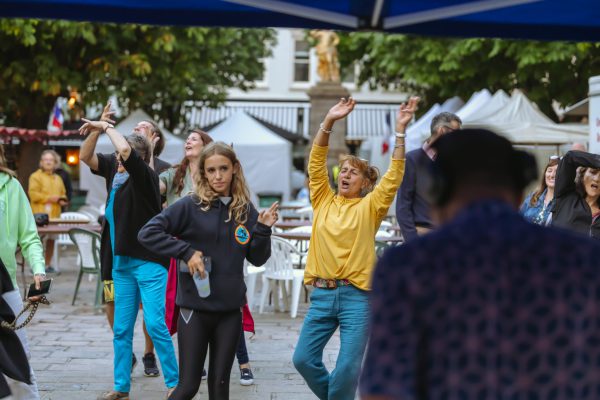 And of course, it did, "Alexandrie Alexandra" is the hit song, a throwback from the 70s that every French person will recognise. As predicted, strangers came together excitedly and in sync, all choreographed the famous moves. Like the many other French traditions engrained into me from a young age, the song and dance moves felt so familiar. This was the only way to end a great day of Bastille Day celebrations.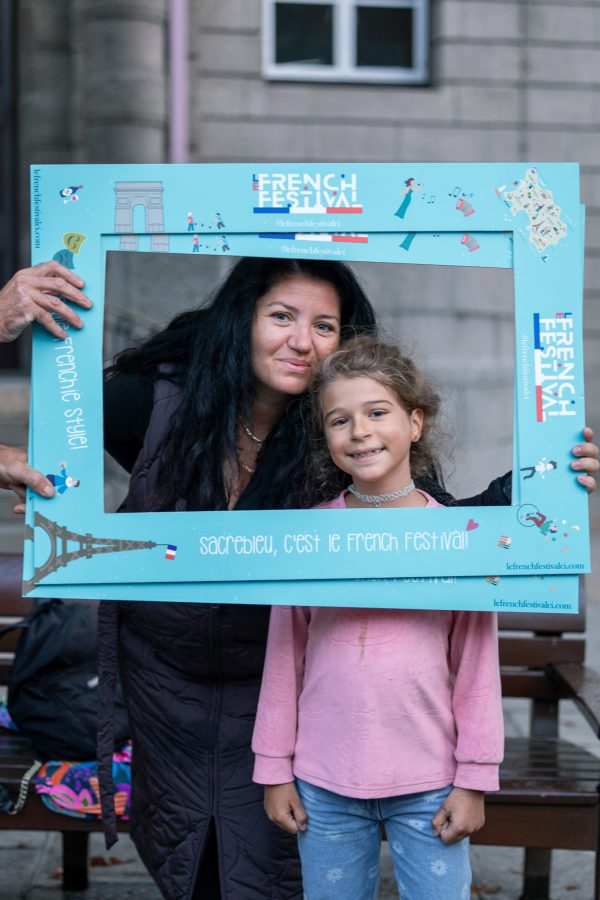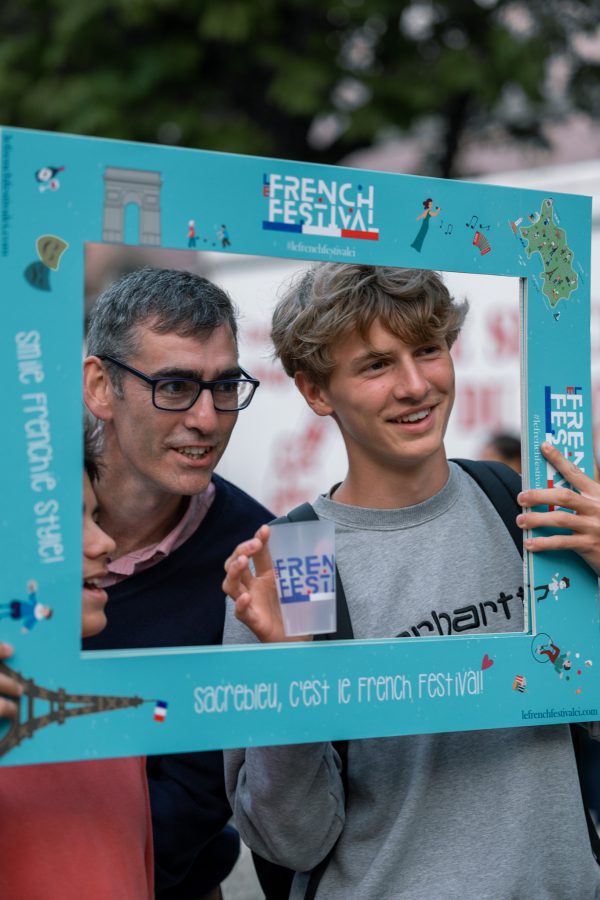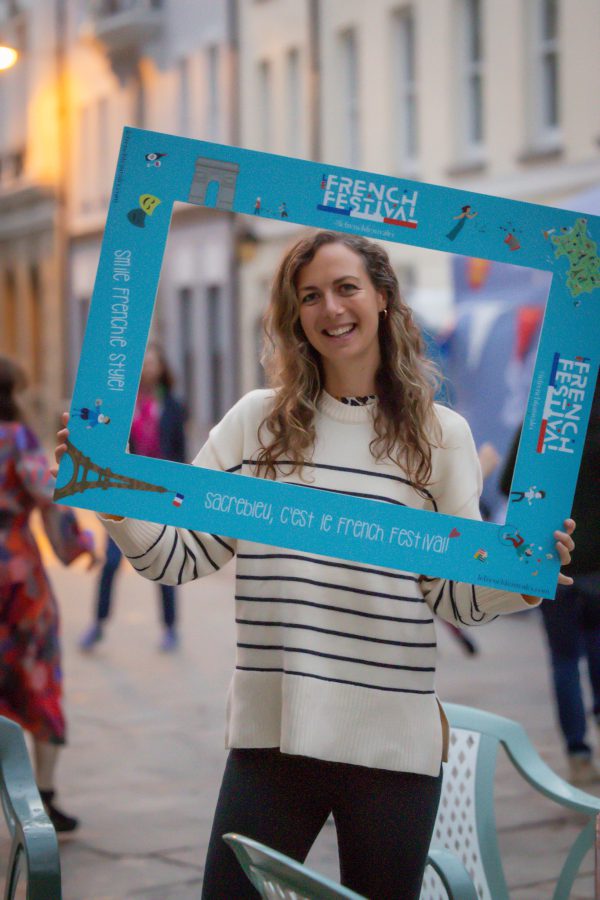 So how French are you? Was there something that resonated with you?
I've always enjoyed exploring different cultures and languages, observing, listening to how different words translate from one to another and different customs. Jersey may be close to France and have some similarities, but there are many cultural differences, perhaps this can be a theme for another blog post!
I look forward to further working with the Creative Island Partnership team to support the Arts Strategy, support international and historical events, as well as local artists, that shape this community.