The Guernsey 2023 NatWest International Island Games XIX was a week when sport took over the front pages, as well as the back.
Throughout the week, triumphs and disappointments were reported at pace. But off the pitches, courts, and tracks, there was work going on behind the scenes which didn't make the papers. For Jersey, the Games were an opportunity to network with other jurisdictions for the betterment of our own sport.
Anti-Doping Compliance
Having recently established Jersey's first Anti-Doping National Compliance Panel, our Anti-Doping Lead Nikki Holmes has been in Guernsey to meet colleagues from the Falklands Islands to discuss the work of the panel and our ongoing efforts to ensure sport in Jersey is clean.
The Falklands Islands are undertaking the same process that Jersey went through to become compliant with the UNESCO Convention against Doping in Sport, and they were keen to find out how Jersey managed its ongoing obligations.
Our discussions covered how governments could support the prevention of doping in sport and how Jersey's Public Health Department were working on a new substance use strategy, which will be published soon.
One of the ways to promote the clean sport message is via education in schools which, with only one school, the Falklands may find to be a simpler job! In Jersey, we will be liaising with our colleagues in the Education Department with the aim of offering students anti-doping awareness sessions delivered by qualified UK Anti-Doping Educators.
After a really productive meeting, we agreed to keep the conversations going between the islands and to share resources and best practice.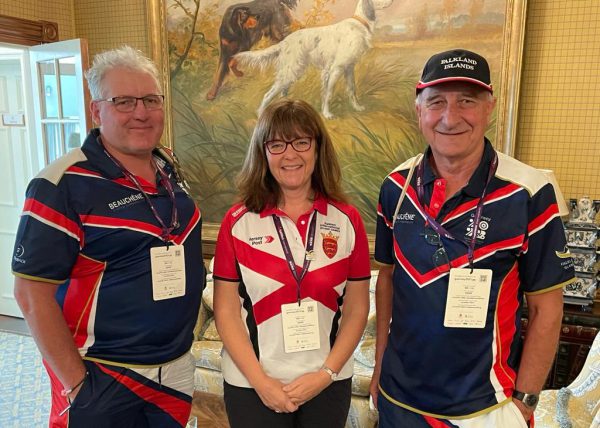 A week of discussion
Anti-doping compliance was just one of several issues and areas of development that were discussed during the Guernsey Games.
I'm confident that the week's engagement and discussions will lead to Jersey learning from other islands around the world, and working more closely with some of them.