Do you know you can do more to your home or business without planning permission, and we've brought in changes to make applying for planning more straightforward?
When the Minister for Environment, Deputy Steve Luce came in, he asked the Planning Department to review the law on what you can do without planning permission, known as 'permitted development'. Officers at Planning identified the quick wins and asked people affected by the possible changes to give their views.
They didn't hold back. Architects, builders, business owners, farmers, traders, industry representatives (including the Chamber of Commerce) and environmental, heritage and lobby groups turned up to a series of small meetings to give their views.
What we got from those meetings, was a clearer idea of what could be done at the stroke of a law change, so to speak – the quick wins – but also what was contentious or more complex and would need longer and more formal consultation, which will happen later this year.
Quick wins
Now there will be:
Increases in allowances for homes and businesses,
Changes to definitions of land use
Fewer restrictions on advertisements
So you no longer need planning permission for advertisements, such as:
Replacing signs that already have planning permission
Signs on buildings up to five square metres
Flags on car sales forecourts and garden centres
Temporary community banners
Free-standing signs and advertising on construction scaffolding and hoardings
This should mean small businesses can move into new premises faster because they won't have to apply for changes to signage. And developers, client and tenants on construction sites can now advertise on the hoardings.
Homeowners
If you're a homeowner, you no longer need permission for porches, eco-ponds, skylights and dormers. There are greater height limits for extensions, and few restrictions on flues and chimneys.
And small changes to all types of buildings are allowed without permission, such as:
Minor engineering works
Changes of any kind to windows and doors at ground floor level on non-listed buildings
Blocking up or making smaller windows and doors above ground floor level on non-listed buildings
Re-rendering, or replacing roof coverings which include a height increase of 15cm to allow for insulation
Solar power
When it comes to renewable energy, you now don't need planning permission for solar panels on any part of the roof and up to 90 per cent coverage of the roof. This should allow for more types of technology and greater opportunity for solar gain. Hopefully this will help solar energy companies and homeowners and encourage more renewable technology.
New classes for new businesses
The wording for uses of land and buildings has been updated and there are new classes that reflect modern types of businesses. For example, the medical and welfare category includes alternative health therapies, and sport and fitness includes personal fitness training, martial arts, and other sports. There is also be a new class for evening economy and drinking establishments which includes entertainment venues, bars, night clubs and public houses.
Moving your business to new premises?
Finally, there are expanded 'use' classes to make it easier for businesses to move premises without having to apply for planning permission. Under the new orders, you don't need planning permission to use a shop as an alternative health therapy, or to use an office as storage. You also don't need permission to turn a bar into a restaurant, or a café into a shop.
More personal help for you
The changes, and those that will follow in due course are part of the ongoing programme of government reform. In response to public feedback, the Department has established a small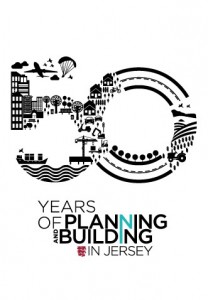 team of planning and technical officers at the front desk at Planning and Building at South Hill, in order to make it quicker and easier for people to get advice and apply for planning permission. These officers are able to answer queries and provide tailored advice to the public at any time during office hours.
Easier forms, less bureaucracy
We've also brought in new forms and guidance notes to make it more straightforward for householders to make an application to alter their home. Previously, people had a choice of 11 different forms and four different sets of guidance notes. Now you collect one form and one set of guidance notes focused solely on household-scale alterations. The notes are (we hope!) simpler and clearer, detailing the requirements for submitting an application for changes to your home.
Easier to see what you have to pay
We've also introduced changes to the fee schedule that sets out the costs of a planning application. The fee schedules have also been streamlined and include clearer, better explanations on how planning fees are determined.
Bring out your (temporary) banners.