Can you put a cost on the contribution of the environment to our health and happiness?
Yes, according to the authors of a study from the University of California. They say cities that invest in encouraging their citizens to be physically active show better economic productivity, higher property values and improved school performance. They also have a healthier population which takes less time off work, and puts less pressure on the public health system.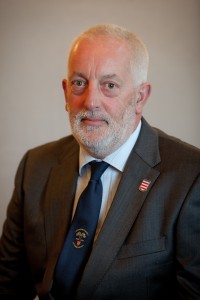 In short, putting money into green spaces and better transport – including walking and cycling – clears the air and the roads, and makes our towns and cities nicer places to live, work and visit.
Studies like this one, and a whole host of others, is among the reasons I'm backing more use of the planning system, through tools such as planning obligation agreements, and possibly a community infrastructure levy, to help deliver better places.
My aim is two-fold. I want to fairly share the cost of meeting the impact of new development, especially in built up areas, particularly St Helier, and help residents and workers benefit from the increase in land value that follows the granting of planning permission.
Disruption for residents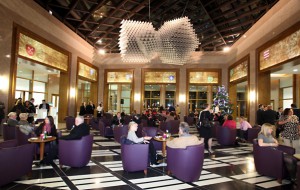 I recognise that once works starts on a new development, there can be months of disruption for residents and workers in the area as new drains are installed, home and offices constructed and roads dug up for utilities.
And when the project's finished, there's often more pressure on roads, transport, community facilities, and public spaces. A planning obligation agreement means the cost of improving these amenities is shared by both the developer and the public, rather than the tax payer alone.
What have POAs done for us?
In recent years planning obligation agreements have helped pay for:
Upgrading of the local surface water and foul sewerage infrastructure
New bus shelters
Local traffic calming, extended and improved footpaths, and better pedestrian crossings
New public open space – both inside buildings such as the Chart Room in Castle Quay, and outside, like the new public space in front of the redeveloped Southampton Hotel
Contributions to the cost of running public transport
I intend to use planning obligation agreements more comprehensively and consistently, and there'll shortly be new guidelines for developers on their use. Future initiatives that could be funded in part or whole include:
Better facilities for pedestrians and cyclists
Environmental improvements in town streets and spaces
Creating more public spaces or improving existing ones
Secondly, once planning permission is granted, the value of the land can rise. There's a case, I believe, for a small element of that increase in value to be directed to projects which benefit the area – in England this is known as a community infrastructure levy or CIL. It's a durable way of capturing some of the benefits of increases in land values for the community, which can be invested in public infrastructure – public spaces and community facilities – to help deliver better places to live and work.
Viable and appropriate
I spoke to the construction industry about these ideas last year. We'll be carrying out a more serious exploration of the potential for a community infrastructure levy soon and it'll be the subject of wide consultation and engagement to ensure that any scheme is viable and appropriate to Jersey.
It's one of a number of initiatives proposed by the Future St Helier ministerial group that I chair,  working on the Council of Minister's objective of making St Helier a more attractive place to live in, work in and visit (more of which to follow in due course).
If the many scientific papers on the subject are to be believed, this would help Jersey maintain its place in an increasingly globalised, competitive and mobile world by offering its existing and future residents the prospect of a better environment and help provide the health and happiness that we all seek.
Minister for Environment, Deputy Steve Luce