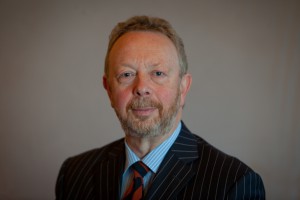 Henry Ford famously said: "A business that makes nothing but money is a poor business." You could argue there is a parallel in education; a school that focuses on nothing but exam results is no kind of school at all. Teachers, parents and employers agree wholeheartedly on this point.
The question is how we – our whole community – make sure our young people are enriched and inspired by their education not just on a conveyor belt ticking academic boxes as they go.
It's a complex challenge but one factor that been highlighted this week is the value of a positive physical environment and impact that has on the people in it.
Educational buildings
Last week the RIBA Stirling Prize for architecture had seven educational buildings on its shortlist, the main prize going to Burntwood School in Wandsworth.
So what does it offer? Its description gives an immediate impression of quality, openness confidence and solidity. It also says "The architectural expression is bold, characterful and adds to a sense of this being a very collegiate school, and would appear to encourage behaviour to suit." There is great height, where available, providing a sense of space and providing maximum natural light. Every corridor ends in a view.
This is a far cry from the current Les Quennevais School building, which is little more than a series of boxes connected by narrow corridors. Of course it's not news that the 1965 structure is outdated. The notion of a new school west of the island to replace it has been on the political agenda for some years but it now looks like we are making real progress.
Consultation
The public consultation has been expansive and engaging. Our roadshow has travelled to schools, public meetings and even appeared on the streets of St Brelade and St Helier to give the public the opportunity to see what is proposed, examine the options and make up their own minds. More than 1,000 responses have been received so far and there is still time for more. The consultation does not finish until 8th November.
Then the next phase begins – and the key then will be to maintain the momentum.
We have to approach planning and provide evidence that the option selected is not only the right one but offers the best solution to our children's learning needs. Underlying that will be a design that not only meets the brief and satisfies the desire for a building that increases educational potential but is inspiring to everyone who enters its doors.
Architecture
The new school at St Martin has proved that the States architect is ready to meet that challenge.
The concept of statement buildings is not new. In business it is widely accepted that good environments motivate staff to work better. Buildings can have a profound effect on people. They can inspire and lift people's spirits. They send a clear message about standards, quality and worth to those inside and outside of the organisation. The same is true of schools.
So what do we want for a new Les Quennevais? We need a school that sits comfortably in its environment and respects its surroundings. We also need a building that works for the students and staff, that gives them the space and facilities they need to develop the social skills, team work and effective communication we all want them to have.
We need an impressive building that tells them, and the rest of Jersey, that education matters.