The Adult Learning Disability Service and the Web Services Team have delivered a project that transforms the way people with learning disabilities access information on gov.je.
This exciting project has delivered easy read content in HTML format and improves our easy read communications going forward.
Take a look at our Easy read Adult Learning and Disabilities Service website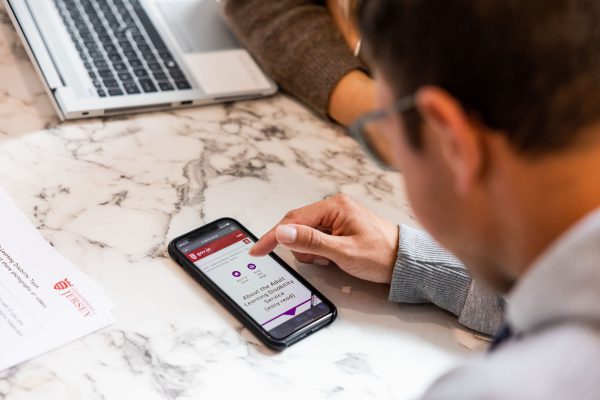 What is easy read?
Easy read presents information in an accessible, easy to understand format. It's useful for people with learning disabilities and beneficial for people with other conditions affecting how they process information.
Easy read presents information as a combination of images and clear, understandable text. Images are left-aligned on the page, with supporting text for each image. This image placement helps the reader understand what the written text says.
Easy read is a global standard that comes under the right to accessible information, which is established in law with the United Nations Convention on the Rights of Persons with Disabilities (UNCRPD) and the Equality Act 2010, protecting disabled people from discrimination.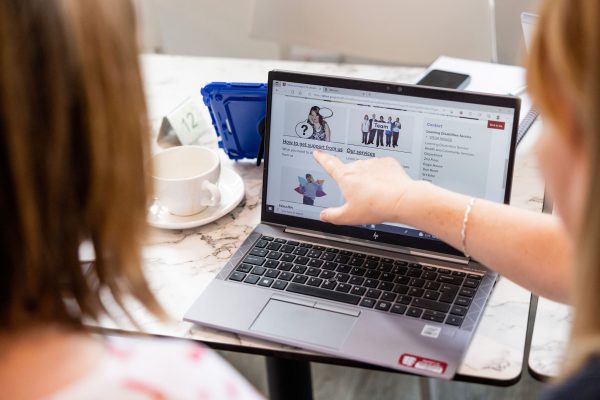 Discovery and research
We knew that our customers with learning disabilities struggled with complex information on gov.je and needed help to understand it.
Whilst easy read information was available, it was provided in PDF format with little consistency. This created problems for anyone accessing easy read information, regardless of their abilities. PDFs create a bad user experience because they:
do not display well across all devices
are slow and costly to download
break the flow of navigation
require the user to zoom and move the page around to access information within them
are hard to find
use bad images and poor fonts
are not accessible
We wanted good examples of easy read in HTML so we researched what best practice looked like. We realised pretty quickly that there was a distinct lack of great examples out there, until we came across the Australian website for women and girls with disability. This website was exactly what we were aiming for. It provided information in a clear format allowing customers to understand information and services independently, without having to rely on others for guidance and explanation.
We set about planning our next steps, which were to:
design and build a prototype easy read HTML webpage
test this with customers with disabilities to gather their feedback
build a brand new easy read Adult Learning Disabilities Service site on gov.je
create easy read best practice standards and guidance to educate others on how to provide easy read communications
promote easy read as an inclusive and accessible communication across government
Prototype and testing
When we developed our prototype there were a few aspects that were crucial within the design, they were:
very easy, clear, and understandable navigation
a responsive design
a readable font
simple, easy to understand content
a shaded background to improve readability for our dyslexic customers
great images specifically intended for use with easy read information
An external picture sharing website called Photosymbols kindly assisted us with our images. They have over 10,000 images specifically for use in easy read products.
We came up with our initial prototype, which looked like this, and took it out for user testing.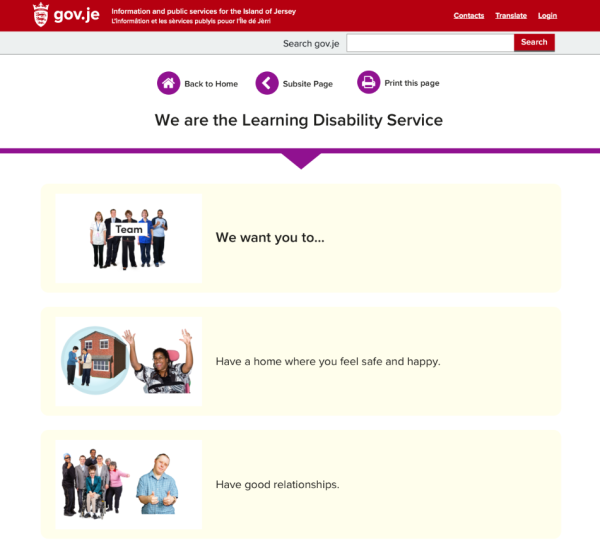 Our user testing took place at Beresford Street Kitchen. They were a great help to us and allowed us take over part of their cafe for a few days and invite people to come and test our website.
We tested the easy read pages with:
people who have learning disabilities
people who work with people who have learning disabilities
Beresford Street Kitchen staff
government staff
carers
nurses
therapists
social workers and more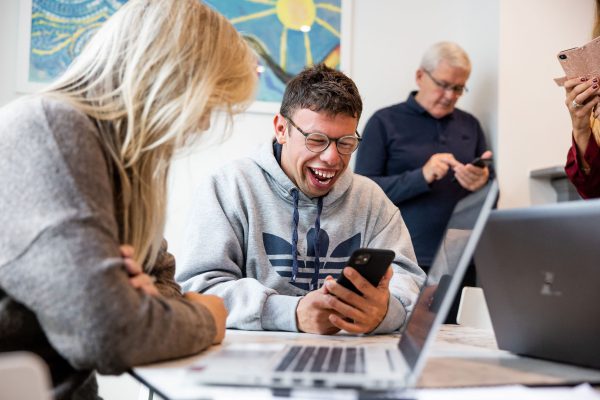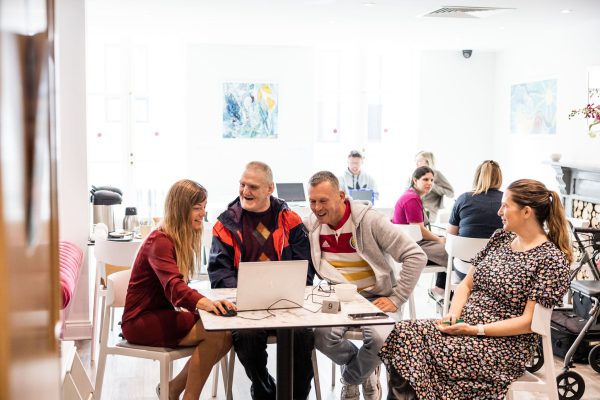 What our customers thought
We received very positive feedback in our user testing sessions which helped us to adjust the design to suit our customer's needs. We made improvements such as:
adding icons to our contact details
changing some of our language
improving some images
modifying some design elements
updating our online feedback form to improve usability
improving the navigation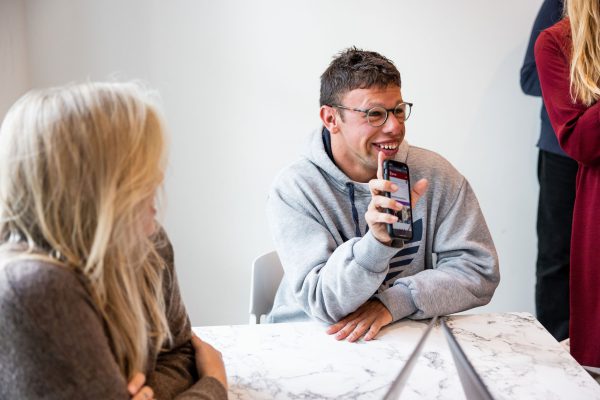 Customers really loved the fact that we used images of real customers with disabilities across the website. They were very excited to be a part of the website and their friends were happy to see familiar faces when they were browsing the site. This seemed to promote trust in the site and customers felt more encouraged to use it.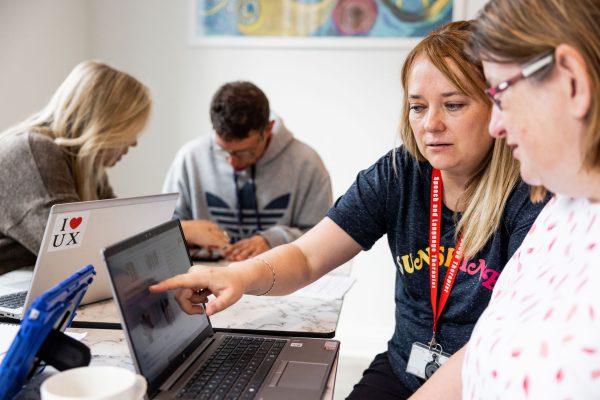 Another big hit was our welcome video using Makaton. Customers navigated to this instinctively and really enjoyed seeing their friends in the video. They expressed that they would love to see more videos on the website, so this is something for us to consider in our future iterations.
Some customer comments:
"Amazing! Easy! I can see things!"
"Gobsmacked! Can't wait to show my friends and family."
"I can read it and see the pictures"
"I like it yes, it's very good. Did you do it? Is this your job? Well done!"
"Not patronising, great representation. Diverse."
"Really easy, straightforward, friendly"
"I can see my friends"
"Cool! I like it! Save it on my favourites for me please?"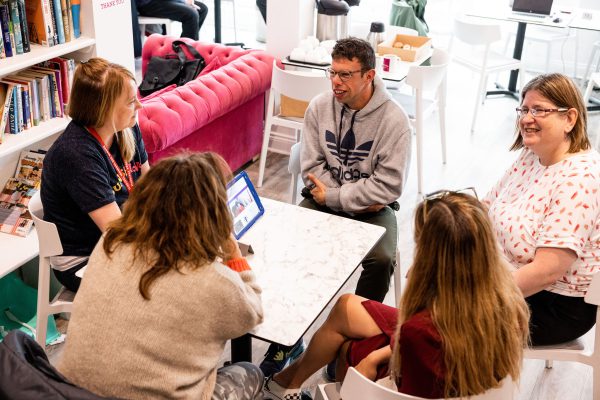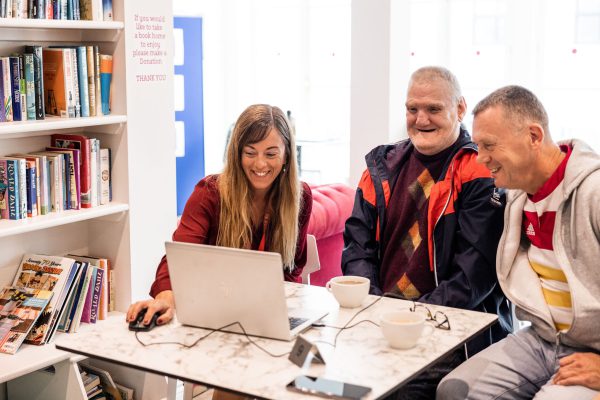 Our next steps
Our next steps include implementing easy read best practice standards across government and educating departments to provide information in easy read HTML format wherever possible. This will bring quality and consistency to our easy read communications and improve our service to customers with learning disabilities.
Take a look at our Easy read Adult Learning and Disabilities Service website
If you have any questions or would like more information on easy read, contact digital@gov.je.