Most of our finance systems were designed in an era when people paid for things with cash or by cheque. Over the last ten years, paying the government by debit or credit card has gone from being the exception to the norm. We now receive about 250,000 card payments a year, either over the counter, over the phone or online. We are also seeing rapid growth in the number of payments paid directly into our bank accounts due to the rise of mobile banking which makes it easy for our customers to make a faster payment.
Until recently, each States department made its own arrangements for receiving payments online and for setting up counter top payment terminals for accepting card payments in government offices. This piecemeal approach has led to inconsistency, and prevented us from benefiting from economies of scale. Processing of card payments currently involves a lot of manual administration, which is inefficient and not a good use of staff time.
For the last two years a project has been underway to standardise how States departments handle electronic payments, either online or made in person. We have bought a new system from Civica UK Limited which will allow us to introduce new ways to pay. We will be gradually replacing existing payment mechanisms with the new software.
What will be different?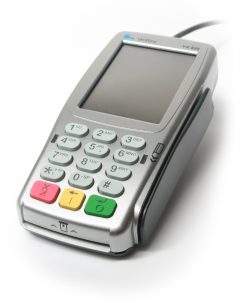 The first changes that users will see are:
Our Customer & Local Services office at La Motte Street are equipped with new payment terminals which support contactless payments
When paying online there are new screens where you enter your card details
If you pay over the phone, you'll be asked to key in your card details using your phone's keypad. This is more secure than reading out the numbers to someone. It also means you'll be able to pay this way at any time that is convenient to you, day or night.
There will be behind the scenes benefits too:
We will be able to allocate payments received much more efficiently to customer accounts
It will be much easier and quicker for admin staff to reconcile card payments against bills and invoices in our finance system. Most processing will take place automatically
We will reduce costs by about £25,000 a year by consolidating which company we use to process card payments
Cash and cheques that we receive will be managed using the same system
We'll be able to build online services that require payment functionality much more quickly using this standard capability
We'll be able to add a card payment option for services where you can currently only pay by cheque
It will be easier for us to comply with and keep up to date with the latest Payment Card Industry Data Security Standards (PCI DSS). These standards affect everyone that accepts, processes, stores or transmits credit card information. They ensure that all companies maintain a secure environment.
What else is on the roadmap?
Some of the things that the system will enable in further phases include:
The ability to log in and see details of previous payments that you've made online
You'll be able to store your card details and use them next time you make an online payment
The ability to set up a new direct debit online
The system can also cope with Apple Pay, Google Pay and PayPal payments. We can choose to introduce those options in the future.
Simpler, better, cheaper
In summary, we are:
making it easier to pay by card, at a time and place convenient for you
increasing the number of things you can pay for by card
streamlining back office administration, and
reducing our card transaction fees.
We expect more people will choose to pay via the digital channels that we will be making available. This will benefit customers as well as make government more efficient.