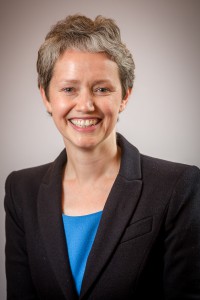 Like most offices around the island, the corridors of Cyril Le Marquand House are quieter at this time of year, as people take their annual holidays. However for the departments we manage from Home Affairs, it is business as usual.
The Fire Service was stretched to capacity last week when the island was hit by a thunder storm and although the Police are recording lower crime figures each year (in fact, as figures stand, we think this will be the 5th consecutive year of reduced crime), they have been on hand at the many Summer events we have all enjoyed and continue their work in the complex areas of historic abuse and financial crime. On a recent visit to the Public Protection Unit I got a flavour of the volume of work this team is dealing with.
Business as usual
I could go on, but I think you get the picture; the department is with any luck, not one that you often need to think about. But if you take a moment, you will be grateful that Customs and Immigration officers are patrolling our ports, that Prison officers are on duty at HMP La Moye and that we have an accessible system that registers births, deaths and marriages.
In fact the Annual Social Survey showed that the safety we enjoy is the most valued feature of island life, 82% of respondents placed it top of their list. Naturally a key aim for me is to maintain or better that statistic.
To an extent, dealing with the extreme end of people's poor life choices is core business for the 660 staff that work in the Home Affairs Department. As you may have noticed by the summer drink-drive or recent Cyber Security campaigns, we also try to encourage people to be aware, or consider their behaviour.
Efficiency
This summer we are also taking a good hard look at ourselves, how we operate and the services we offer for the public. Like every area of the States of Jersey and most western nations, our attentions are focused on maintaining the high level of public service that is currently offered, while recognising that we must change the way we provide those services to avoid a significant budget deficit by 2019.
My summer reading has consisted of books on radical efficiency (the theory of offering better public services for less), accounts, forecasts and a fascinating book called Governing Prisons; which highlights the long term benefits to society of providing a regime that educates and rehabilitates prisoners.
The prison is a good example. This year we spent less at HMP La Moye than in 2010 and we are still trying to reduce the budget. We could follow the US or UK models, where they have removed education programmes and lock inmates in their cells for longer periods of time. My inclination is that it would be counterproductive to do that.
Here we see lower numbers of offenders returning to the prison; as I write, 44% of inmates have been held at La Moye for a previous offence. In England that figure would be 70% or more. Our prison governor has created a regime that encourages rehabilitation and I believe in continuing that good work.
In order for us to achieve this, we would like to find a sponsor business that could partner with us as Timpsons, the cobblers have in the UK, to train prisoners and help them to find employment when they complete their sentence. At the other end of that spectrum, we are very excited to have taken the lead for the Chief Minister's Early Years Taskforce. This work aims to help families to improve life choices and break negative cycles of behaviour, some of which are so deeply ingrained they are passed on from generation to generation.
Community
Like every aspect of island life, we benefit greatly from our strong sense of community. If you, or your business are seeking a new perspective, or a way to give back to the community, perhaps you could help. I have already given one example of an opportunity at the prison, or perhaps the work of the Jersey Field Squadron might interest you.
It is a reserve unit of the Royal Engineers which trains and works on community projects locally, as well as supporting the regular army. In recent years the unit has sent people to Belize, Kenya, Canada and Australia. We are recruiting at the moment and success is very much dependent on businesses supporting their staff to join, due to the time commitment that is needed.
In return, a considerable amount of training is provided, much of which can benefit the work place in terms of transferable skills. I hope you will give this some serious consideration. If you require further information, please contact me, k.moore2@gov.je or Major Nick Spratley who is based at Mount Bingham.